If you're reading this, then congratulations! You're already several steps ahead of many people considering teaching in Thailand (and by "many people", I mean 2019 Kylie – LOL). Yeah … I was that person who didn't do too much research before living in a totally new country.
Hi! I'm Kylie and in 2019, I spent a semester teaching English in Northeast Thailand. Today, I prepped a list of some of my biggest regrets – aka things I wish I knew BEFORE teaching in Thailand. So take it from me, and learn from these easily avoidable mistakes!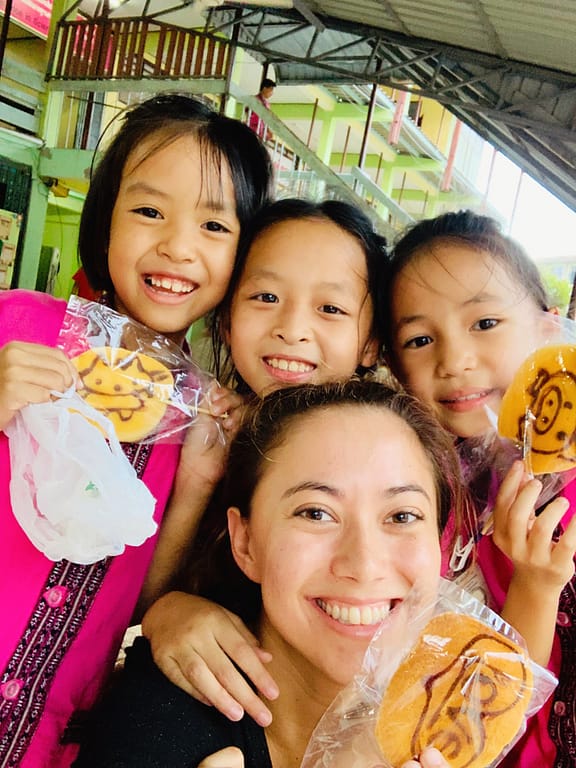 ---
HOLD OFF ON THAT TEFL CERTIFICATE
Whether you teach through a program or apply directly to a school, it's likely that they'll ask you to receive a TEFL (Teaching English as a Foreign Language) certificate. TEFL is an internationally recognized qualification that's commonly required from English teachers around the world but isn't always necessary. In fact, some programs (such as CIEE) can guarantee you a job without a certificate.
So why bother getting it?
This boils down to how long you plan on teaching abroad (and of course on the school/program). The certificate runs anywhere from $150 to $1500 USD, and if you're only teaching for a semester, you may not earn enough to equal out the cost. However, if you're considering teaching for an extended period, then this would absolutely be worth the investment. Not only can you receive a higher salary, but you'll be a stronger candidate when applying to schools outside of a program.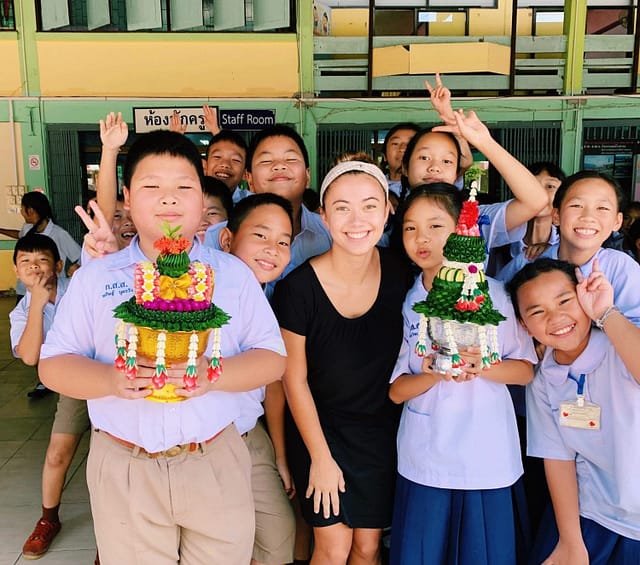 If you aren't sure how long you want to teach, I suggest holding off for a few months before investing in the certificate. Because I was planning to teach for a year, I got my TEFL certificate. However, my plan to change provinces fell through when it came to the second semester, and I ended up leaving Thailand early. Just for that one semester, the certificate wasn't worth it for me.
Check out my post on how to start teaching in Thailand for more information on what a TEFL certificate is.
---
STARTING OFF WITH A PROGRAM VS ON MY OWN
Had I not gone through a program, I can honestly say I wouldn't have taught in Thailand. Finding international schools on my own and not knowing the requirements or expectations as a foreign teacher would've been WAY too daunting. Going through a program had its perks, and the assistance of getting you abroad is definitely one of them.
Programs, such as CIEE, are thorough and easy to work with. They tell you exactly which documents you need to bring and provide packing lists and any other information vital to your move. These programs also connect you with traveler's insurance and provide orientation to ease you into your new life abroad.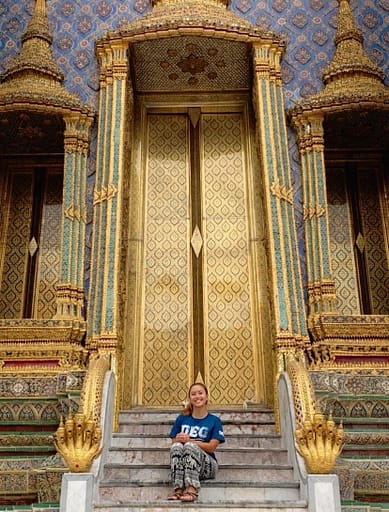 BUT, once you arrive at your school, communication fades and there isn't much else they can do to help.
MY RECOMMENDATION is going through a program for a semester. Although the cost can add up, it saves you a lot of headache from researching everything on your own. They're the experts in getting you abroad, so they know exactly what you need. If you're considering staying past a semester, just extend the contract with your school – the program doesn't need to be involved. Before schools recruit new teachers, they always ask if you plan on extending your contract, so your job is secure.
Once the semester is over and you want to change schools, I recommend going through Ajarn. This is a job site specifically for foreign teachers in Thailand. Not only are you contacting schools directly, but you can negotiate a much higher salary than you would've had previously.
Side note: schools pay programs to recruit foreign teachers, thus taking a cut from your salary
Check out my previous post for more insight on the pros and cons of teaching abroad through a program.
---
RESEARCH WHERE YOU WANT TO LIVE & TEACH
If there's one thing I should've done, it was this. Originally, I thought it would've been fun to let fate decide my placement, but there's SO MUCH you need to take into consideration.
Thailand is diverse, meaning you have everything from bustling cities to rural towns. Do you want to experience Thailand's tourist hotspots? Live in a smaller town? Do you have plans to travel internationally?
These are all things to take into consideration before listing your preferences. Living in a city would give you easier access to airports and tourist attractions, whereas living in a smaller town immerses you in a calmer, slower-paced lifestyle.
I was placed in a more rural part of Northeast Thailand. The nearest airport was an hour away, and if I wanted to get to Bangkok, the easiest/most affordable option was taking the 8-hour night bus. Anywhere I traveled around Thailand required a bit of leg work and planning, unlike others who lived in Bangkok.
I'd be lying if I said I wasn't jealous of them. Seeing their posts on social media gave me FOMO (fear of missing out), and even though I was beyond grateful to be experiencing life in Thailand, I couldn't help but feel like I was missing out on those things. They could easily come and go into the city whenever they wanted and always had new things to do and places to explore.
Remember, if you go through a program, your placement is ultimately decided by them. However, it's important to be thoughtful when giving them your preferred locations.
---
UNDERSTAND YOUR INTENTIONS
While I highly encourage college graduates to experience living and teaching abroad, it's important to understand and recognize your intentions behind this decision.
Are you teaching abroad to experience life in a new country? Or are you teaching abroad as a means of traveling?
Neither answer is wrong! But recognizing your intention is important in maintaining a healthy work-life balance. While you're encouraged to learn about the culture and travel around the country, remember that you're expected to teach.
---
BE SUPER FLEXIBLE
Especially in Thailand where the culture is much more laid back than what you may be used to, it's important to be flexible. This was very much emphasized during my program's orientation!
For instance, colors hold specific meanings in Thailand. When someone passes away, you wear black or grey, and if you're celebrating King Rama X, you wear yellow. There were a few times where the morning of, I'd receive a text saying I had to wear a certain color that day. To me, that wasn't a big deal, but for others, last-minute notifications can be frustrating.
Some teachers I know would have to purchase new clothes the night before or create a last-minute presentation. Whatever the case, try not to stress and remember to just go with the flow.
---
YOU TEACH HOW YOU LEARN
This is a natural tendency for everyone, and it's important to remember when it comes to teaching in another country. Before moving abroad, research the country's education system. How are students taught? What's the environment like? Is it typically lecture-based? Do they incorporate a lot of hands-on activities? What supplies do students keep in their desks? And what supplies are teachers given?
Students at my school were used to lectures. As someone that's always been a kinesthetic learner, this surprised me. None of the kids had notebooks or loose sheets of paper; they learned strictly out of their workbooks.
I usually tried to make my lessons more engaging by incorporating videos, PowerPoint, games, and crafts. Perhaps these were helpful to some students, but I'm sure there were many that would've much rather gone straight to the workbook. I was always prone to bring in some sort of hands-on activity, and I neglected some of the other learning styles.
As a foreign teacher, be open to their learning styles and recognize that you're naturally inclined to teach the way you learn.
---
If you found these tips helpful, be sure to save and share this post for future reference! Were any of these surprising to you?
You may also like …
How to Get Started Teaching in Thailand
What to Expect in the Classroom (Thailand)
Teaching in Thailand | What You Can Expect in a Typical Day
Wai Kru Day | Celebrating as an English Teacher